Labelling and marking are an important part of the overall product and packaging workflow. A wide range of rules and regulations must be observed to ensure standardised areas and imprints so that the end customer can easily find the information, among other things, about the package contents, shelf life and more. By Sabine Slaughter
Many end customers - especially in the food sector - look not only at the ingredients but also at the expiry dates of the desired product. These should be as legible as possible and of course easy to find. Accordingly, there are regulations on how they should look. But there are also labelling requirements for other products. This ranges from the labelling of cables, spare parts and hazardous substances to pharmaceutical and medical applications. In short, everything must be labelled according to the relevant regulations.
For foodstuffs, for example, there is the EU-wide LMIV (Regulation (EU) No 1169/2011) which, among other things, prescribes the compulsory information on foodstuffs in lettering at least 1.2 millimetres in size - in relation to the small "x". Smaller packaging (up to 80 square centimetres largest surface) must have a font with a size of at least 0.9 millimetres. The regulations are constantly being updated. Over the years, changes affecting product developments and the purchasing behaviour of end customers have been and will continue to be made. Among other things, new scientific findings about the medical effects of the products and their components on the population are also taken into account, which also influence the regulations.
It is therefore no surprise that this area, along with labels, represents a large market potential for machines for labelling, although it is mostly used directly by the manufacturing companies. In most cases, it is also a question of variable data, such as expiry date, production date and line. In addition, there are barcodes, QR codes and other information carriers. This is why digital printing presses are mostly used for this purpose this year. But digital label presses can also handle this type of job, printing the entire label in one pass.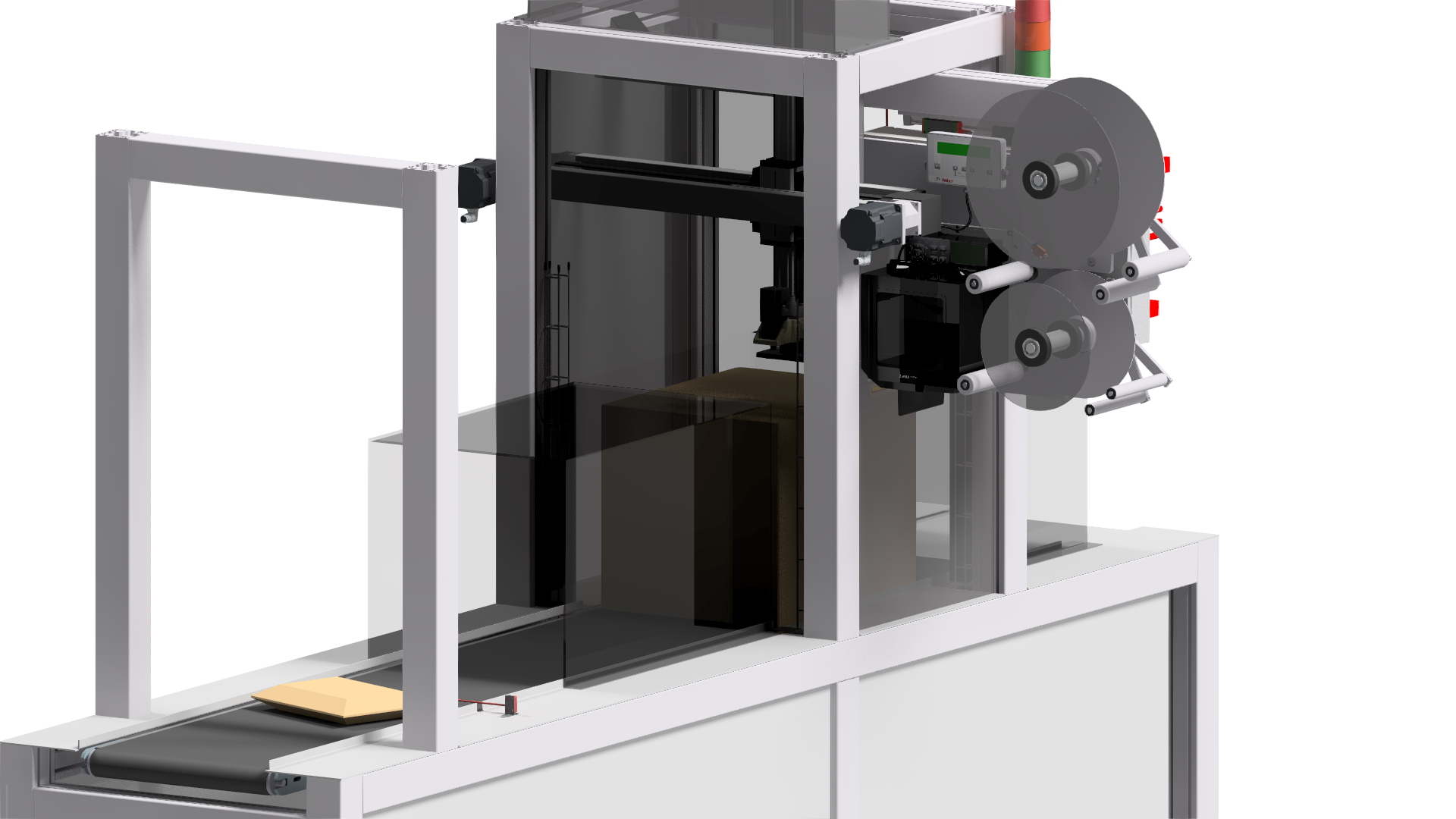 Not only printing on flat surfaces, like labels, is required for identification and marking. Other shapes - whether round or oval - direct printing on foodstuffs is the order of the day here - with the appropriate inks, of course. Eggs, for example, are printed directly, cans and all kinds of containers, cables, rough surfaces and much more.
Another challenge at this time is the sustainability of the printing components - from packaging material to labels to ink.
In the following, we provide a brief overview of available labelling systems:
Bluhm Systeme offers various technologies: inkjet printers, laser marking and RFID systems. According to the manufacturer, almost all surfaces can be marked with inkjet systems - from plastic, paper and cardboard to metal, glass, rubber and food. Depending on the printer, both continuous inkjet and drop-on-demand technology are used.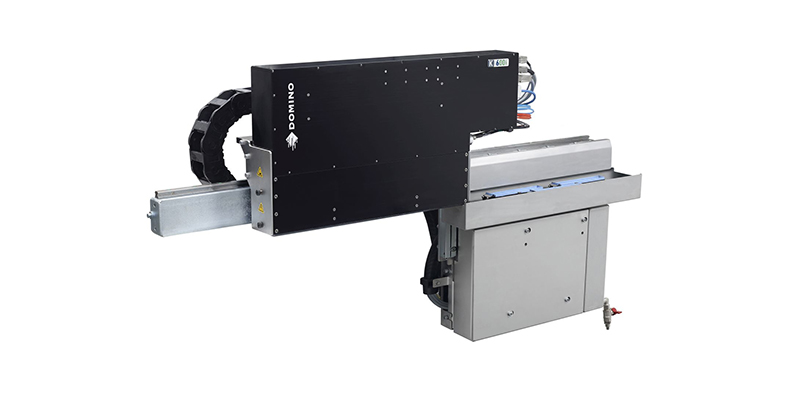 Domino Printing Systems offers coding solutions of all kinds. In addition to continuous inkjet printers (CIJ), the company also has thermal inkjet printers, CO2 laser markers, fibre lasers and thermal transfer printers in its range. The Ax150i CIJ, for example, is equipped with the iPulse print head for precise ink drop generation. According to Domino, CleanFill technology and uniform, colour-coded consumables prevent the risk of spills or leaks. Depending on the application and production environment, different print technologies and heads of the respective models can be used.
Kodak's Prosper and Versamark imprinting systems are available in single colour, four colour and spot colour. The Prosper Plus 1/1W and Prosper Plus 2/2W achieve print resolutions of 600 x 900 dots per inch at speeds of up to 260 metres per minute. The Prosper S systems can print between 152 and 900 metres per minute, depending on the model, with print resolutions of up to 600 x 600 dots per inch. The Versamark DS5640 and DS5650 solutions achieve print resolutions of 300 x 600 (DS5640: 240 x 480) dots per inch at speeds of up to 152 metres per minute. The print widths are 10.85 centimetres (DS5640) and 8.66 centimetres (DS5650). The Versamark DS5220 and DS5222 models can reach up to 305 metres per minute. The resolution is 120 x 120 or 120 x 240 dots per inch and the print width is 2.71 centimetres (DS5220) or 5.41 centimetres (DS5222).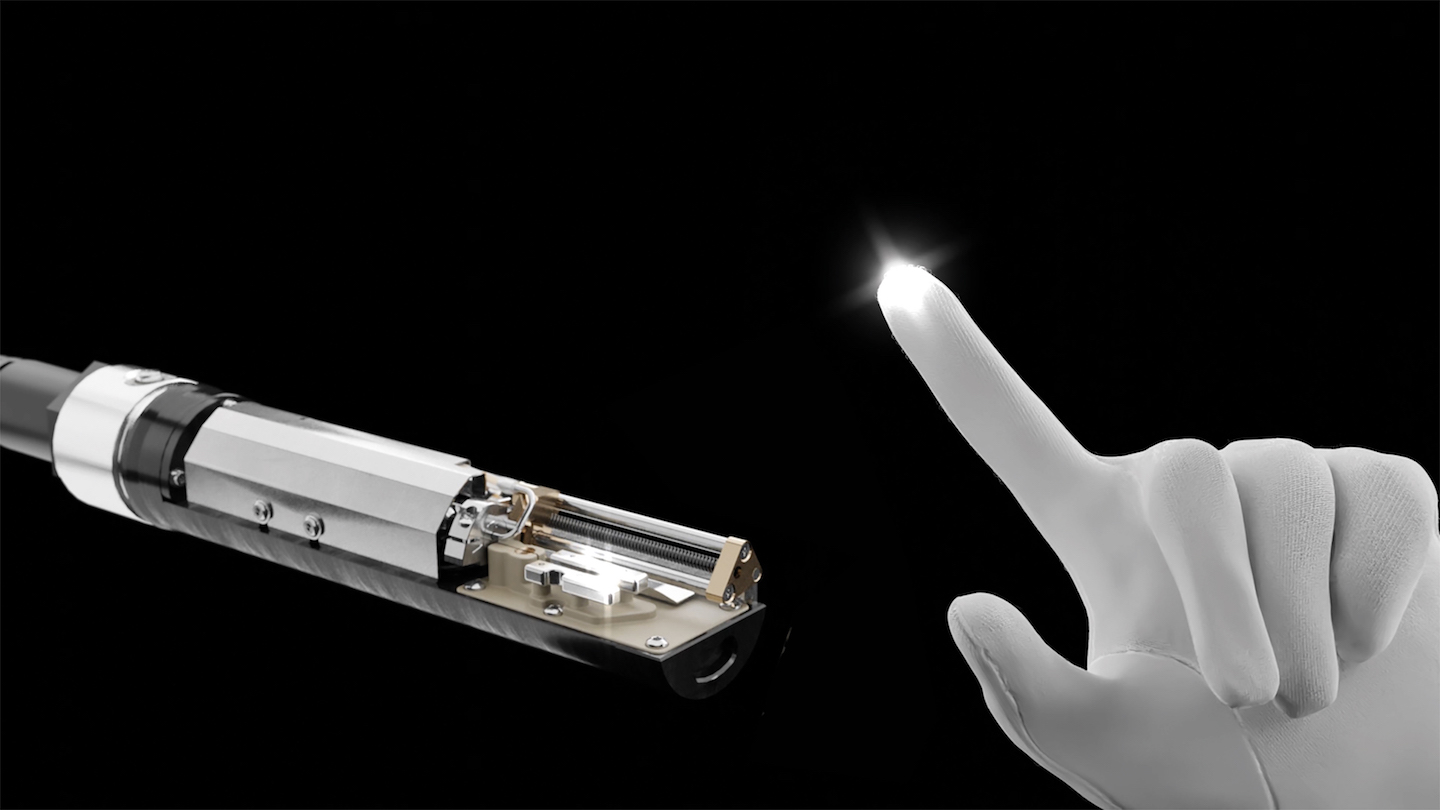 Leibinger is a specialist in the field of coding and marking systems. The marking portfolio includes a complete range of continuous inkjet printers from entry-level to high-performance models. These are designed for different production environments (dry, dusty/dry as well as jet water) and can print up to 5 lines depending on the model. Special printers for specific applications (food and beverages, consumer products and pharmaceuticals as well as industrial goods) are also included in the range. With the Jet Rapid, for example, production speeds of up to 800 metres per minute can be achieved. The pressure nozzles are equipped with the Leibinger Sealtronic nozzle seal. This ensures that when printing is not in progress, the nozzle closes and the ink circuit is closed. According to the manufacturer, this prevents the ink from drying out. When printing is restarted, the nozzle opens again and printing can continue. Cleaning or flushing cycles are thus avoided and, according to Leibinger, this also means shorter start-up times, higher productivity, lower costs and consistent print quality. In addition, the printers are equipped with a thermal barrier between the ink circuit and the electronics. According to the company, this ensures cooler ink and thus less evaporation and consumption.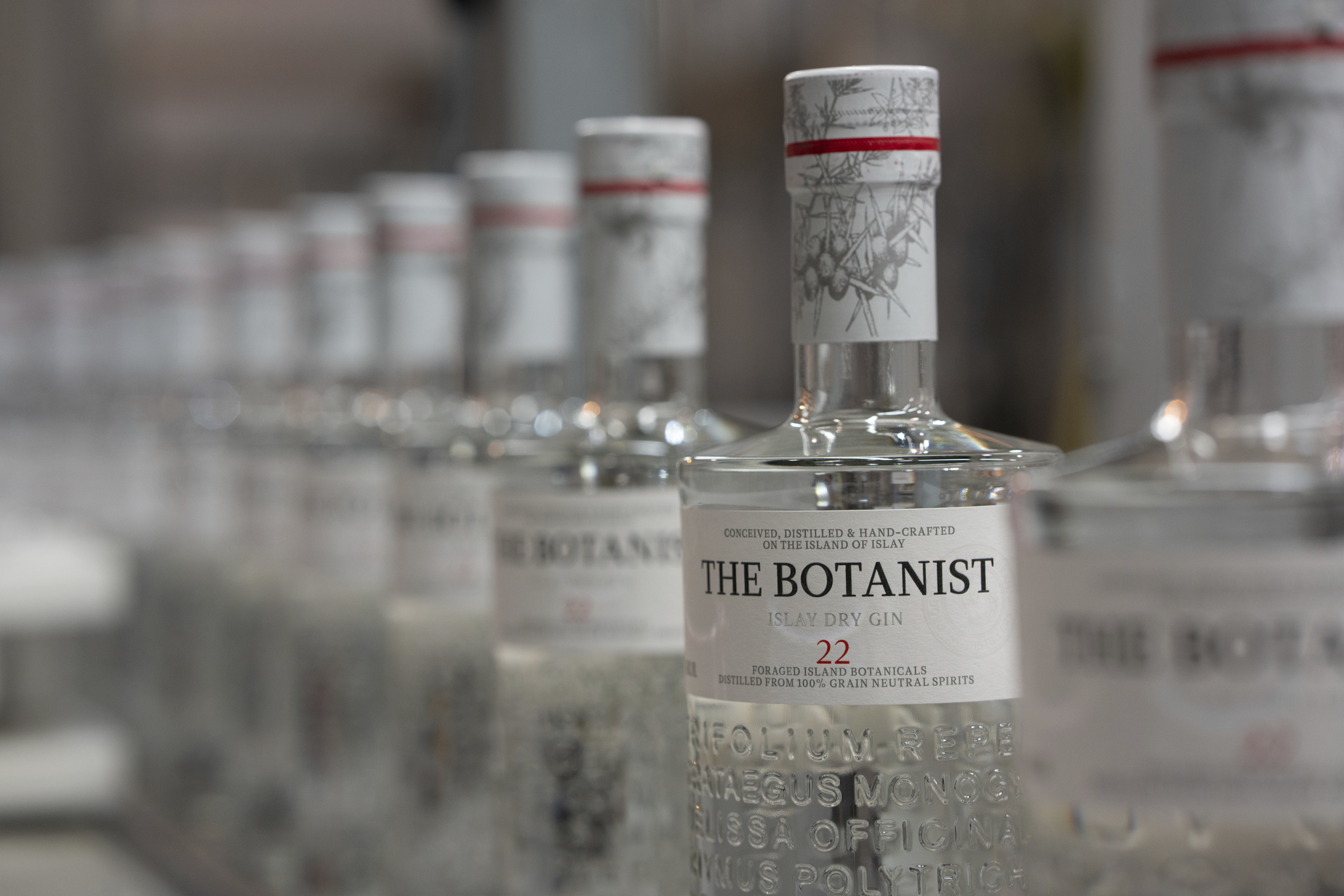 Continuous inkjet (CIJ) printers, direct thermal transfer printers, laser coders and thermal inkjet printers are among the products in Linx's range. The Linx 8900 series, for example, is used to print error-free markings with up to five lines, including DataMatrix and QR codes. This CIJ printer is also designed for special variants of high-speed marking. Special applications such as micro-printing or printing with food grade inks as well as highly pigmented inks are carried out with the Linx 7900 Series CIJ printers. According to the manufacturer, the direct thermal transfer printers are particularly suitable for use in the packaging industry. They code plastic, film packaging, labels, glossy cardboard and other flexible materials with barcodes and logos. High-volume printing in the food, beverage and pharmaceutical sectors can be carried out with Linx laser coding and marking systems. The manufacturer touts thermal inkjet printers as a high-resolution alternative to roller coders, valve jet and CIJ systems. The range of inks available makes them ideal for coding on boxes, trays, sleeves and plastic packaging.
Markem-Imaje offers inkjet printers, thermal inkjet and transfer printers, laser coders and digital printers. Applications range from product and package marking to pallet labelling. The 9000 series is designed for demanding production environments and can be used from standard applications to specific applications such as contrast and high performance marking. It can be used to print on all types of materials (food grade, sterilisation, UV curing, egg marking etc). The company has alcohol- and water-based, ketone- and MEK-free inks as well as a large colour selection of the same in its range. Printing on plastics, glass, metals, cardboard and direct food labelling can be realised. The 1000 Series thermal inkjet printers are suitable for printing on corrugated boxes, trays, paper bags with absorbent and semi-absorbent substrates and OPP/PP films and can be used in dusty, humid and corrosive production environments. High-quality printing on flexible packaging materials, films and labels can be carried out with the company's thermal transfer printers. Suitable materials include tubular bags, tray seals, sachets, pouches, vacuum packs and bags. The 7000 Series laser coders are designed for high-speed marking of multiple products within a wide print area. As the company points out, this covers demanding production environments. In addition to good contrast coding, these printers can perform coding and perforation in one step. The CSAT digital printer series is particularly suitable for printing jobs with variable data. According to the manufacturer, this simplifies the serialisation and traceability of label and blister packaging. The CSAT series uses ITS6 drop-on-demand inkjet technology and offers fast job changes through print-on-demand printing, the company says.

Matthews Marking Systems has a range of marking and coding systems for industrial applications, from inkjet printers to labelling systems. These include the VIAjet-T series of piezo-based monochrome inkjet printers. With the T50E, T100SE and T100E, print speeds of up to 84 metres per minute can be achieved. The printheads are equipped with ink recycling so there is no waste. They can print on cardboard, wood as well as other substrates. For larger print areas, the ink heads can be plugged together or lined up.
High-performance printers for marking heat-shrink tubing, cable markers and labels are available from TE Connectivity. These thermal transfer printers offer at least 300 print dots per inch and are designed for continuous 24-hour operation.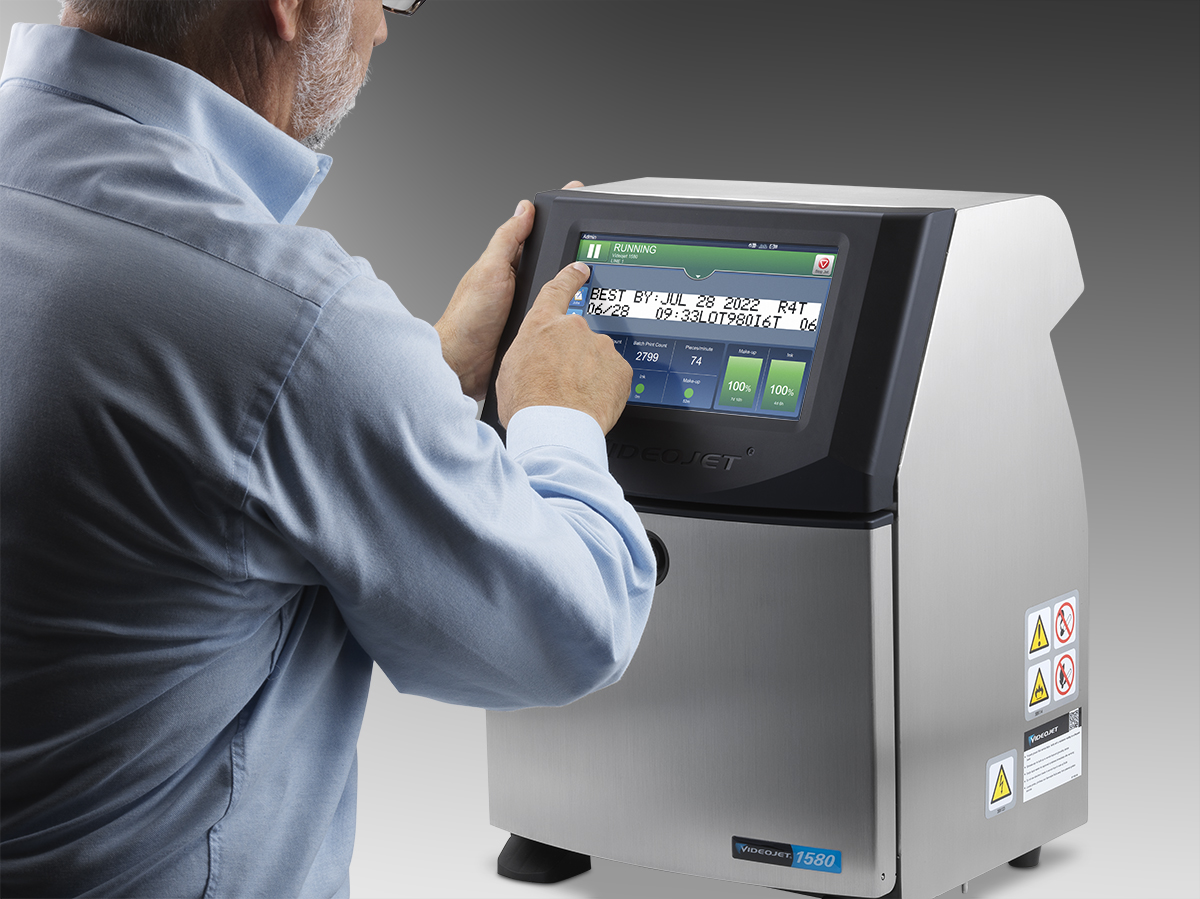 Videojet relies on continuous inkjet technology (CIJ) and offers printing on cartons, pallets or shrink films. For example, the Marsh Encore achieves speeds of up to 61 metres per minute and print resolutions of 300 x 150 dots per inch. Willett 3150 offers variable print height with two-line printing and multiple text storage. The high-resolution Marsh 1100/2100/3100 printers reliably print accurate, high-quality real-time alphanumeric codes, barcodes and graphics, according to the manufacturer.
Conclusion
The large number of printers available for coding and marking products and packaging, as well as the different technologies, offer "something for everyone". One of the decisive factors for the purchase of such printers should therefore be determined by the intended application. It must be defined in advance exactly which products or packaging are to be printed with which codes and markings. Only with this special, individual list of requirements should potential buyers approach the companies and inform themselves about their offers. This way, bad investments can be avoided.